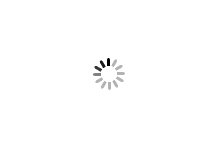 Hormone Replacement Therapy (HRT)
Defy Medical is a full service Hormone Restoration Therapy clinic for
both men and women. Our experience and knowledge are unmatched in
the industry. Our doctors have specialized in Hormone Therapy and
their experience shows. Your comprehensive treatment plan is
guaranteed to produce the results you're looking for. Click below and
select which Hormone Restoration and treatment plan is right for you.

Medical Weight Management
Defy's medical staff understand the importance of focusing on fat-loss rather
than the scale as a measurement of success. Most "weight-loss" clinics provide
a "one-size-fits-all" approach using ineffective protocols (see HCG diet scam)
and suboptimal approaches. We do not starve our patients using 500kcal diets -
this leads to the loss of muscle and the preservation of body fat. Ever wonder
why you gained back all that weight after you discontinued? Defy's Weight
Management Program is designed to promote fat reduction while also improving
muscle tone with long term results.

Lipo-C is a custom formulated lipotropic injection used to promote body fat
reduction and preserve lean muscle tissue. Lipotropic injections can also be
used to maintain healthy liver function and protect the liver from disease.

Defy Medical is now offering a new telemedicine service to TRT patients who
are receiving testosterone medication through their primary physician, but
cannot access ancillary medications like Human Chorionic Gonadotropin
(HCG). This service is available to men anywhere in the US through our
telemedicine platform. All consultations with our doctors will be performed
over the phone or web.